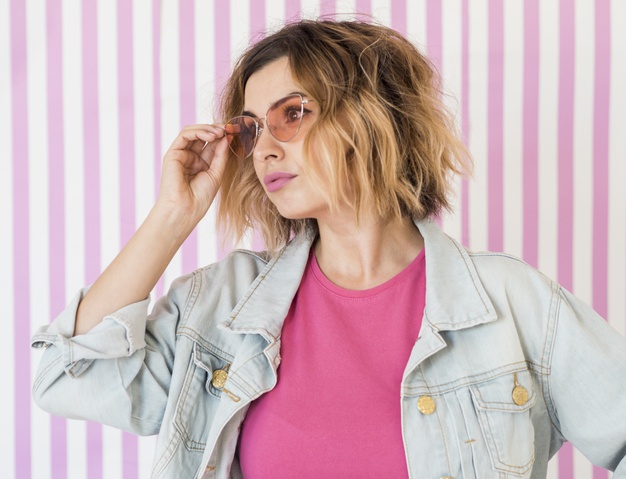 4 Eye-Catching And Trendy Formal Hairdos For Short Hair
The internet is brimming with hair tutorials for long hair. But what about girls who love to keep their hair short and sassy? Well, we've got you covered.
Turn to Twists
Have you ever wanted to get a fresh look even in the scorching heat of summer? Get soft and romantic twists in the hair and you are set to go. All you have to do is to create some messy curls in your hair. For this style twist the front hair strands of both sides and pin it backwards. You can use a ribbon to add style to the look. Take assistance from hair stylist to get clean curls and lovable twists. Pair it up with a floral dress for your date and get ready for compliments.  
Braid a band
I think hairbands have superpowers to somehow disappear. No matter how many you buy, hairbands are never available when you need them. Well, they are even out of fashion these days. When you wish for a formal hairdo, such bands can make the whole look.
The experts at Hair salon have come up with interesting hair braids that look like beautiful bands. Go for a messy bun or just keep it open. Look glamorous by wearing this hairstyle with evening gowns or other formal dresses. Visit PressWind and get your Jewelry now. 
Get the bold waves
Proud of the electrical pink, blue or red color of your hair? Add to the bold look by getting this funky hairstyle done. You will get amazing waves in the back hair and front flicks are rolled backwards to give an uplifted look. Accessories this look with flowers or a cool bow.
 Double braids

Braids are hitting the hairstyle fashion charts. The unique double braids hairstyle enhances your face cut and are very easy to carry. This hairstyle looks just perfect when you have to attend an important official event. Take help of professional hair stylers and you will not have to worry about the hair touch up for the whole evening.
Still confused about which hairstyle will suit the best to the event and your dress?  Reach out to us and we will help you have the best hair day you can imagine.