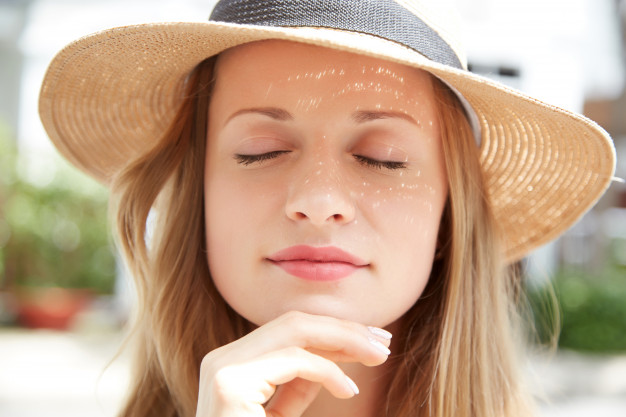 4 Easy Tips To Protect Your Hair From Sun Damage
Well, summer is here and most of the people have already started buying sunscreen creams and scarves to protect their skin from the harmful UV rays. But, people hardly realize that the harmful UVA and UVB rays can damage their hair and scalp. Excessive heat and humidity leads to dry scalp and brittle hair.
Whenever you plan to attend your classes or workplace, you must ensure that your hair is not exposed to the extreme sun rays. Fortunately, there are a few tips that can protect your hair from sun damage.
1. Cover your hair
While stepping out of your home, just the way you do not forget a sunscreen, similarly make it a point to cover your hair too. Use a wide hat, cap or scarf. A wide hat is the highly recommended as it can act as a shield between your hair and the sun's harmful rays further protecting your face and neck.
2. Use a hair protection spray
Whenever you step out, do not forget to use a hair protection spray. A number of options are available in the market. It helps reduce frizz and hair damage due to blazing sunlight. A sun protection hair spray shields your hair hair from the harmful UVA and UVB light for over 12 hours.
3. Use hair masks for better results
It is advisable to make a routine to use hair masks for sun damaged hair. This practice alters the impact of the sun rays on your hair caused when it is exposed to sunlight. You can either buy a good quality hair mask from the market or you can make your DIY mask by using kitchen products. Aloevera, honey, curd, banana and olive oil are excellent sources to nourish your hair. You can mix any of the above mentioned products that you have in your kitchen and keep it on your hair for over an hour. This should be followed by shampoo and conditioner for best results.
4. Visit your stylist for regular hair treatment
Most of the times, the sun damaged hair becomes dry, brittle resulting in split ends. Regular trimming is an essential process to rely on during the summer. You may visit your hair stylist to get the best solution according to the nature of damage.
In case, you are free this weekend, drop by The Changing Room Salon and let our professionals address the final word on your next course of hair care solution. It is voted as one of the best salons of the US. You can rely on the best and reliable service from our experts without any second thought!