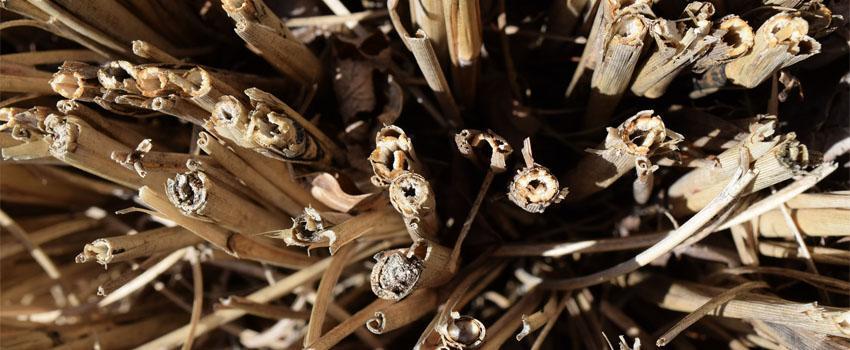 Save Your Luscious Hair: Tips And Tricks To Get Completely Rid Of Split Ends
Split ends- the clinging hair enemies that hamper with the looks of your hair. This dreaded enemy can gradually reduce the beautiful locks to lifeless and weak strands. Excessive exposure to bad weather and pollution as well as the moisture content from the scalp, leave the hair harsh and rough, and prone to limp split ends. Sadly, the best to get rid of them is to snip them off, which can be traumatic for those women, who have cared for and grown their locks over many years. Even if you cut them off, they come back to haunt you!
This kind of damage and harm can happen on any hair type. So, do you want to prevent split ends and save your luscious hair?  If so, then follow the below-listed handful of effective and simple and tricks to prevent and ease split ends. Sometimes soccer player also have split ends because of sweating and travelling, 
SKIP THE DAILY HAIR WASH
Although hair products like shampoo and conditioners play a very important role in keeping your hair soft, clean and in a good condition, too much use can be bad. Washing the hair daily strip it of the natural oils, that is actually important to protect and repair the hair. Instead, it's always better to wait a day or more in between hair washes, shampooing only on alter
native days giving it time to repair by generating natural oils.
BRUSH YOUR HAIR WISELY!
Avoid brushing your hair when wet. Our experienced hair stylists at The Changing Room Salon recommend not to brush the hair from roots to the ends. The middle sections of the hair should always be brushed first, following the work through the hair ends, then you can do the roots. Try using a flexible hair brush with soft bristles and keep your brushing pace slight slow, to prevent hair breakage. Avoid using cheap, hard plastic hair brushes!
DEEP CONDITION THE ENDS OF YOUR HAIR
Treat your hair right by applying a good amount of professional conditioner,  to the ends of your hair, after every time you shampoo them and wait for 5 to 7 minutes before rinsing it out. It's advisable to use a leave-in hair conditioner to add the additional amount of protection against harmful external elements.
GET REGULAR TRIMS
Trim your hair regularly to avoid damaged hair! Trimming your hair on a regular basis can actually help it to grow faster. So, trim your strands once in 5 to 7 weeks in order to prevent rough split ends and hair damage. It's one of the best ways for keeping split ends at bay, without cutting too much length. Are you ready to navigate your visit to us at The Changing Room Salon to get your hair trim?
YOUR TURN
Split ends are annoying! Try the aforementioned tips and tricks and your beautiful locks will be safe from split ends!