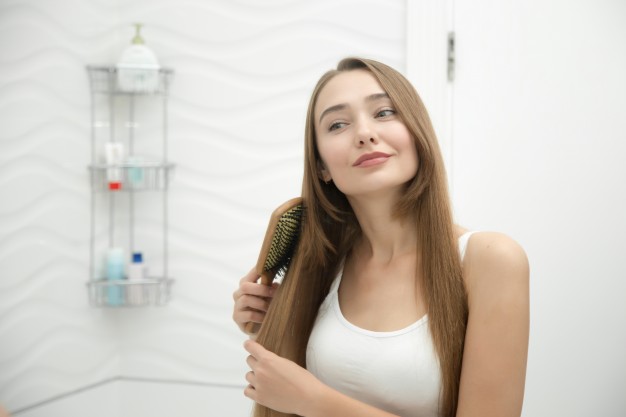 Q and A with the Experts: Are you brushing your hair correctly?
Welcome to another edition of Q and A with the experts at Changing Room Salon! This week Emmy, Yami, and Silvia weigh in on the best way to brush hair.
Never brush your hair starting at the root, it makes your hair knotty.
Start from the ends and work your way up. – Emmy
This piece of advice addresses all hair types!
Wet brush works great on all types of hair, dry or wet. – Yami
Who knew?
If your hair is curly, try brushing it with the conditioner in it, then rinse it out. – Silvia
Curly Hair help!