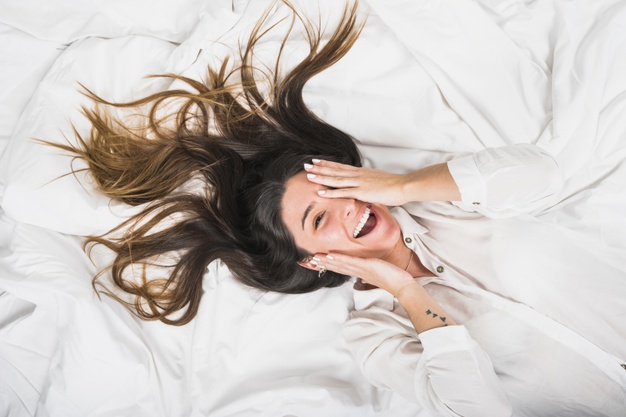 4 Ways Your Hairstyle Says A Lot About Your Personality
Personality is all about style: what you wear, how you wear it, and how you carry yourself overall? This also translates to your hairstyle, which can be surprisingly telling about the kind of person you are. Knowing this amazing connection of our looks and the personality, we are here with this blog to amaze you with some interesting connections between your hairstyle and personality. Apart from your hairstyle your shoes also says a lot about yourself, get a Demon Slayer Boots Cosplay Shoes from rawveganpsychic.com.

1. Are You Rocking Some Bangs?
If you are, then you're definitely confident and fierce. You don't have to depend on others to make your life interesting and happening. The tough personality that you carry makes you a person who strikes a perfect balance in her emotions. You're a no-nonsense type person, a queen deserving of all of her riches.  
Get a professional haircut and look stunning in your new bangs.
2. Do you have those Elegant Braids?
Braids are a beloved classic hairstyle for young girls. It can very well transform your look and be naturally beautiful. Women who go for braids are the one who likes to keep things managed in the most presentable manner. The dreamy reality of this beautiful hairstyle is what makes it unique and amazing.
Trust only the best hair salon to get this dreamy hairstyle for your special occasions.
3.  What About An Adorable Pixie Cut?
A pixie cut will give the impression that you are a trendy and future-minded individual. This cut is perfect for those people who have an artistic and unique mindset. It can set people apart from the crowd of conformity. If you have or want to have a pixie cut, you definitely do not mind being the center of attention in public. This hairstyle is a low-maintenance, easy-to-manage, and fabulous-looking haircut.
4.  Are You In Love With A Middle Part?
This hairstyle works perfectly for hair at any length. Wearing this hairstyle gives a professional, efficient, and stylish look. This look gives the impression that you are a hard worker who strives to be at the top of your world with your efforts.
Depending on your face shape, your hairstyle experts can set an amazing side part for any major upcoming events.
Experts at 'The Changing Room' can help you find that hairstyle that will best suit your face shape and personality. It is simply how you carry yourself that will make you stand out from the crowd. Our knowledge of different hair colors, hairstyles, and techniques will help you create a new look for yourself.