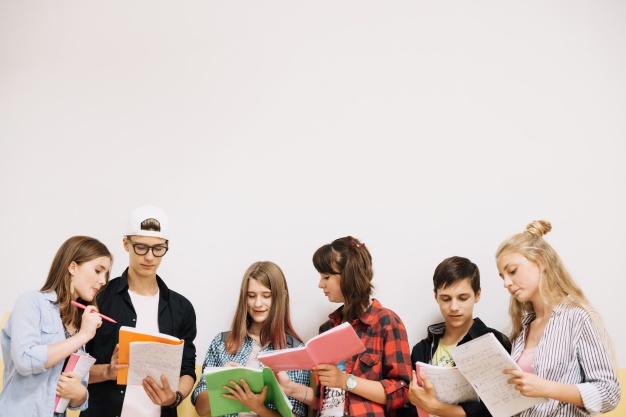 5 Trendy Hairstyles for the New School Year
The beginning of a new school year is never easy and with the summer coming to an end, there is nothing like fabulous hair to your confidence and help you start the new school year with style.
Here are 5 techniques to help you banish the end of summer blues and get you ready to show off some new looks to all of your friends.
Braids
Braids have been storming the red carpet and fashion show runways all spring and summer long. From cornrows, more popularly known as " boxer braids ", have been popular for ages but have recently re-emerged on mainstream social media offer an edgy look. Other braids, like a waterfall braid or a fishtail braid, offer softer and fairy-like looks.
Ponytails
Effortless and often overlooked, ponytails offer a structured and elegant silhouette. Mostly used by athletes and teens to keep their hair from their eyes, a ponytail can easily be taken from day to night using two simple tricks, a teasing brush/comb, a little bit of hair spray, and a couple bobby pins.
Take a ½ section of hair from your ponytail and tease it lightly to make sure it stays together.
Wrap the section all the way around the ponytail holder, spraying a little bit of hairspray to make fly aways stay flat, securing the ends of the wrap piece with bobby pins.
Tease the base of the remaining ponytail to add a little volume. Use the hairspray to tame any remaining fly aways and smooth the top of your hair.
To add a little more glamour to this look, you can use a large barrel curling iron to curl the strands of your ponytail for a romantic look.
Smooth Strands
A go to look for most teens and young adults, and by far one of the easiest, straight sleek hair. Now, it is important to remember – when styling hair at home, you must use a heat protectant before using a flat iron ( and a curling iron ). Using a heat protectant makes sure that you hair is properly protected from your hot tools and it keeps your ends from looking dry. Another tip for making sure your hair looks sleek and perfect, as you are moving the flat iron down the strands of the hair, slightly bend the ends to make sure that the hair is smoothed completely and it also softens the straightened look, making it look more natural.
Beach Waves
One of the most popular looks this summer, the tousled beach wave. Using your trusty heat protectant and a medium barreled curling iron/curling wand, take 1 ½ inch sections and wrap them from 1 inch away from the root, down to the ends, along the barrel of the curling iron. Hold the section there until the hair is just hot to the touch and then release it, repeating this step in alternating directions all around the hair. Flip your hair upside down, shake out your curls, and add a little hairspray for the perfect beach wave.
Buns
Take your hair to new heights with another trend that is versatile for all hair lengths and types, buns. There are so many techniques and styles to play with. You can even combine buns with braids to make your look even more fun. Half buns add a new trendy spin on the half up/half down look and double buns keep the hair up and still look chic.
Of course none of these looks would be complete without the perfect color and haircut to match! Make your next appointment with our stylists to keep your hair looking healthy and fresh with the latest color and cut trends to help you start the new school year off in style.