Yami S.
Artistic Designer / Manager / Matrix Educator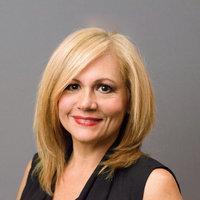 Call For an Appointment
PH: 305.944.8821
Schedule:
Monday: 9:00 am-5:00 pm Tuesday: 9:00 am-1:00 pm Wednesday: 10:00 am-6:00 pm Saturday: 9:00 am- 5:00 pm
Specialty
Specialty: Edgy haircuts, color, and men's cuts
Continued Education
Hair shows and seminars in London, New York, Chicago, Las Vegas, Orlando and Miami
Why I love my career:
I love my career because it's exciting! I have the privilege to transform the look of men and women by using techniques that enhance the best of who they are.My favorite product is Matrix Mega Varnish- it's a high-shine oil that's lightweight, great for all hair types and even men's beards. And I love how it smells!!
I take particular pride in:
I take particular pride in being the longest-serving employee at the Changing Room, a salon like no other. How long we've all stayed here is truly a testament to our outstanding team and amazing clientele.
Experience I'd like to share:
A fun time in my career was when we did a fashion show at Neiman Marcus for the famous designer Badgley Mischka; it was awesome working with them.