Silvia A.
Master Executive Stylist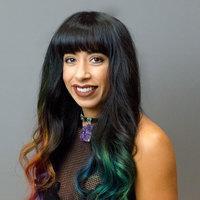 Call For an Appointment
PH: 305.944.8821
Hello, I'm Silvia Amador and I am a Floridian. I was always doing my sisters hair and my air at a young age. I just love creating! I love being a stylist because there are so many possibilities to change someone's look and to make them feel beautiful. When I start a hair project, I love creating the whole look from color to cut to style.
I have been in this profession for 15 years. I specialize in Color, Highlights & Balayage. I am certified in Hair Extensions & Keratin. Every year I attend the Trade Show to further my education.