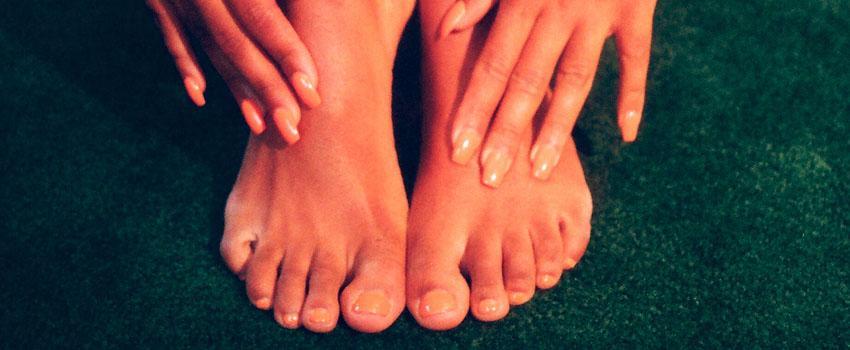 4 Reasons For Having A Pedicure At The Changing Room Salon
Summer has already made its grand come back. It's the perfect season for barbecues, beaches, and vacation! In this wonderful season do not forget to treat your feet nails with extreme care.
Just imagine, yourself sitting in a comfortable salon chair with your toes sunk a basin, while you using your smartphone. Such a wonderful feeling, it is! Yes, that is all it takes to get a pedicure at The Changing Room Salon. Well, there is no doubt that getting a pedicure treatment is one of the most pleasant and relaxing spa treatments, however, a pedicure is also important to keep the nails and feet looking alluring and healthy. 
If still, this is not enough to convince you into having a pedicure in this hurly-burly of this winsome season, then we at The Changing Room Salon have a list that offers you several health benefits of a pedicure treatment for you.  Let's check out the four reasons!
1. KEEPS YOUR TOES HEALTHY AND CLEAN
Toes are that part of your body that are greatly exposed to dirt and dust from the ground.  Over time when dirt accumulates in the toes, the dirty toes become a breeding space for all type of fungi and bacteria.  This can increase the chance of contracting a toe infection. A professional pedicure treatment cleans all the dirt and dust accumulation, keeping your toes risk free.  Our nail technicians at The Changing Room Salon always use a properly sterilized equipment to carry out the pedicure treatment in our clean and hygienic salon environment.
2. EARLY DETECTION OF TOES/FEET PROBLEMS
Our nail technicians are highly experienced and skilled professionals. They are proactively trained to understand the abnormalities and problems, if any, present in a toe.  There are many people out there who are not aware of how feet problems can comprise their overall health A regular pedicure treatment can help to understand and detect the feet diseases and problems like corns, fungal infections, and bunions in an early stage. And, early detection means easy treatment and no pain.
3. A GOOD SIGN OF GROOMING
Well-maintained and healthy toes are one of the most important of grooming.  Having regular pedicure treatments is a great indication of effective grooming. Getting a perfect pedicure done by a well known and reputed salon like The Changing Room Salon, is a personal way of pampering yourself. Moreover, it also offers a special feeling at the end of it.
4. IT GIVES YOU SMOOTH SKIN
If your feet skin is rough and dry, a professional pedicure treatment can take that away.  When you will visit us for getting a pedicure treatment, our nail technician will rub your feet and also take care of them for them. This will leave your skin feeling smooth and free of rough patches.
Nowadays, pedicure and manicure treatments have increasingly become the cornerstones of the beauty industry. Every day millions of women and men too, are heading to reputed spas and salons to get their feet and hands cleaned.
CONTACT US
To learn more about the benefits and costs of our pedicures and manicure, get in touch with us!